The Trade Agreements Act (TAA) requires procurement of products manufactured or "substantially transformed" in the United States or from TAA-designated countries that include free-trade agreement and underdeveloped countries and excludes several countries, including China, Russia, Brazil, India, Iran, and Iraq.
Let's take a closer look at why, how, and where to buy TAA-compliant networking solutions.
Why Buy TAA-Compliant Products
TAA compliance is required for federal government agency purchases on contracts valued at $193,000 or more, including GSA schedules, Indefinite Delivery/Indefinite Quantity (IDIQ) contracts, and Department of Defense (DoD) contracts. That also includes products purchased under federal programs such as the $42.45 billion Broadband Equity, Access, and Deployment (BEAD) Program. If any of these conditions apply to your contracts, you've got no choice but to buy TAA-compliant products. Note that while TAA applies to manufacturing products, federal contracts less than $193,000 also require a certain percentage of product components to be produced, mined, or manufactured in the USA under the Buy American Act (BAA).
While you might think that products from some overseas suppliers are the cheaper option that will save you money, it costs more in the long run—especially without an equivalent amount of goods to ship in the opposite direction. TAA was originally enacted to foster fair and open international trade, but it also helps to boost the economy here at home by preventing workers (and the associated tax base) from losing work and wages to countries with unfair trade practices.
Buying TAA-compliant products can also reduce lead times and save money on logistics. This is critical in today's economy plagued by supply chain issues—material shortages, increased freight prices, and port congestion—that worsened significantly at the onset of the COVID-19 pandemic. Procuring "Made in the USA" components also helps to reduce the environmental impact of international shipping. And let's face it—products manufactured here at home have been shown to have an overall higher standard of safety, quality, and service. One large-scale performance testing of Category 6 copper patch cords performed by the Communications Cable and Connectivity Association (CCCA) found an 85% failure rate in patch cords produced offshore by companies largely unknown in North America.
How to Buy TAA-Compliant Products
Per TAA regulations, products must be manufactured or "substantially transformed" in the US or a TAA-designated country. Substantial transformationessentially means that a product underwent a fundamental change in form, appearance, nature, or character that significantly adds to its value compared to if it had been exported in its original form from a non-TAA-compliant country. The US Customs and Border Patrol (CBP) review products for substantial transformation on a case-by-case basis and has already ruled on several networking products—Ethernet switches assembled in Malaysia and then downloaded with US software were not considered "substantially transformed" per one CBP ruling. If you're dealing with a product that has not already undergone review, it may require an Advisory Ruling request, which can be a daunting process.
Unlike TAA compliance, which focuses on the making of a product and is not based on product value, products that fall under the BAA must have had 60% of the value of their components manufactured in the USA. Due to a 2021 ruling, that 60% threshold jumps to 65% in 2024 and to 75% in 2029. However, for products that consist primarily of iron or steel, the threshold is 95%. It's important to note some government agencies apply TAA or BAA compliance based on line items rather than overall contract value, and several require both. However, if a product is unavailable domestically or would be significantly more expensive (with all costs considered), or if it meets TAA compliance, it may be exempt from BAA compliance.
If your federal contract requires TAA or BAA compliance, failing to adhere is a federal offense that can come with hefty fines of up to $500,000 per violation and risk of criminal prosecution, including being prohibited from participating in future government contracts or even imprisonment. Even if you didn't know that products weren't officially compliant, you are still liable and subject to prosecution for contract fraud.
The best way to ensure TAA-compliant products is to purchase products verified for TAA compliance or confirmed as "Made in the USA" by the supplier. That means the manufacturer or supplier has correctly identified any country of origin that went into the manufacturing of a product and/or has proven substantial transformation. That also means they should be able to provide you with compliance statements. Be wary of any supplier who claims compliance but does not have the documentation to back it up.
Where to Buy TAA-Compliant Products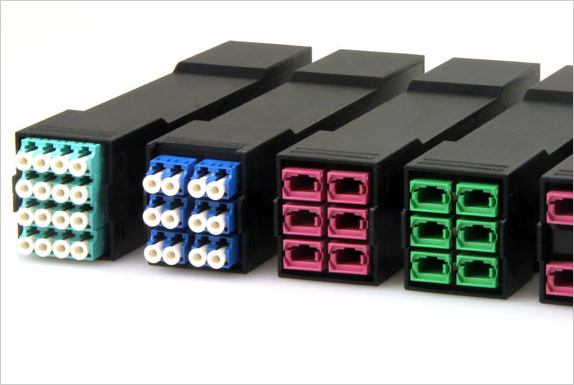 CablesPlus USA is a premier supplier and manufacturer of "Made in the USA" products or those verified for TAA compliance. These tried and true products comprise our own HD8² ultra-high-density fiber patching system (including all cassettes, MTP cable assemblies, the chassis, and accessories) and our complete LightWave brand of fiber connectivity (including LC, SC, and MTP cassettes and adapter panels, cable assemblies, and enclosures).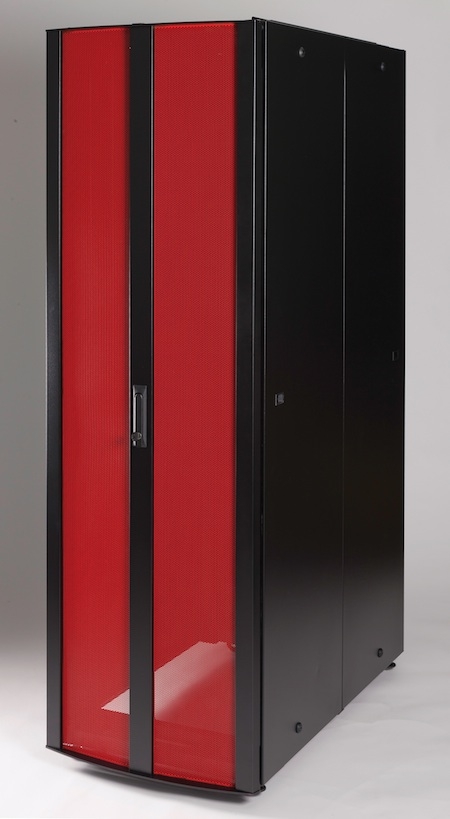 But that's not all! CablesPlus USA also offers a comprehensive line of bulk fiber solutions from OCC and a variety of Kendall Howard solutions that are made in the USA, including enclosures, free-standing and wall-mount cabinets, racks, LAN stations, work stations, cable management, and accessories. And if you're in need of cable protection or raceway, we've got you covered with innderduct, ramps, bridge and tunnel systems, and interior plastic duct raceway that's all made right here at home. We've even got TAA-compliant SFP and QSFP passive direct attach cables (DACs) and active optical cables (AOCs). The good news is that we've made it super easy to buy American with a "Made in the USA" tab right on our website.
Whether you're required to comply with TAA and/or BAA for your federal contracts, or if you're just looking to do your part in boosting our national economy, reduce lead times and cost, or ensure high-performance, quality Made in the USA solutions, you can turn to CablesPlus USA. And if you need compliance verification or help finding a specific compliant product, just contact us, and we will be happy to assist you!